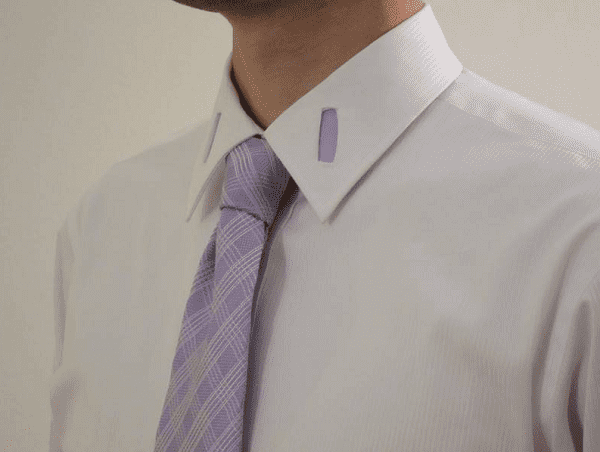 Where would men's fashion be without the humble dress shirt? We are not sure, but what we do know is us guys would not be able to dress as sharply. The Dress shirts is perfect for combining with a blazer for the sophisticated look, or for adding to some jeans to achieve smart casual, in fact the dress shirt is perfect for loads of style ideas.
Maxwell Blythe, a new

Kickstarter

clothing company has taken the normal dress shirt and given it a fashion kick, and in the simplest of manners. This New York based company puts a little strip or diamond shaped window into the collar so that you can see the different colored stays that are used to offer an accent on the shirt.
The collar stay is basically the piece of card, wood, or plastic that is used to maintain a collars shape, they are usually covered but by adding a window the Maxwell Blythe shirts bring a unique flavor to the dress shirt look. The company is currently well on its way to getting the funding it needs to put these shirts into production, and we will certainly be first in line to buy one!

via