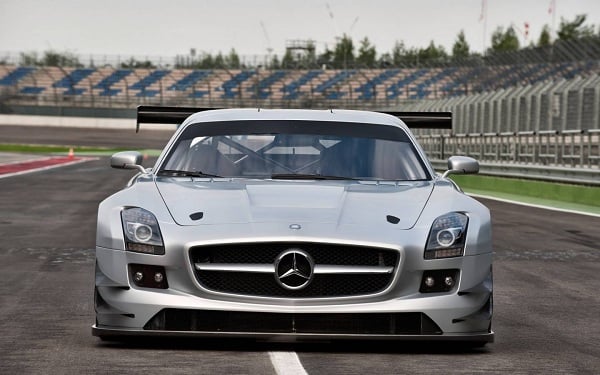 We cover plenty of amped up Mercedes-Benz's here at MensGear and we are well aware just how bonkers these cars can become when handed to the German company's AMG tuning division. Normally AMG will take a normal Merc and then tune it to become a seething cauldron of pace, noise, and handling. But what happens when AMG gets its hand on the current flagship sports car, one that is already a bit of a rapid monster? Well, the answer is the explosive Mercedes SLS AMG GT3.
The normal SLS is already a 200mph beast, but the

Mercedes SLS AMG GT3

takes things to a whole other level. All that new body work looks imposing, muscular, and amazing but it is also there for a reason, adding a level of aerodynamics that will see this car zip around even the most demanding of circuit. And that is what the Mercedes SLS AMG GT3, a track day car of the highest order, one that is as comfortable at Le Mans as the standard car is on the Autobahns in Germany.