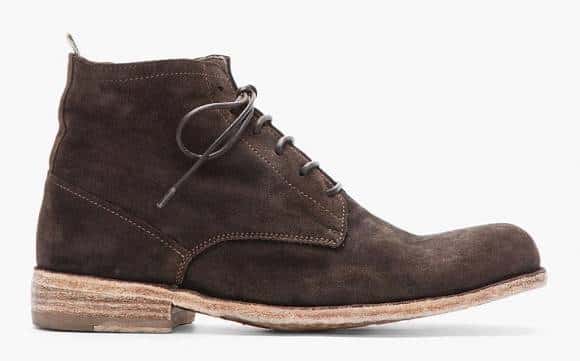 These elegant suede boots are perfect for hanging out about town in your jeans or even wining and dining a loved one in your smartest garbs. The

dark brown Suede Softy Boots by Officine Creative

($645) feature a rounded toe for extra comfort and a panelled upper for even more design distinction. The Italian made shoe comes with all the fine details you would expect from an expensive fashion item, such as Olive green and beige twill pull loops at heel closure and distressed leather foxing.