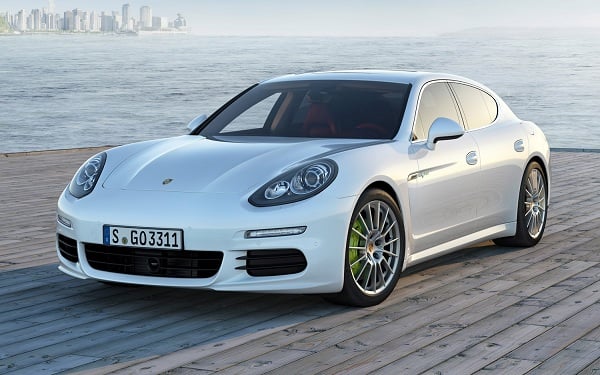 When the Porsche Panamera broke onto the scene a few years back I felt it was a bit of an ugly beast, and I was not the only one. Luckily it has grown into itself somewhat and while it will never be the prettiest of autos, it is interesting and oddly elegant. And of course, the Panamera is a Porsche, one you can put the kids and dog in, travel the country with your luggage, and still rip down the road at a fast pace.
The

2014 Porsche Panamera S E-Hybrid

($99,000) brings Porsche's new green ethos to its S range, its cars that are faster than its already fast cars. The Panamera S E-Hybrid boasts a 95hp electric motor — up from 47hp in the prior model — and a larger lithium-ion battery that can recharge in 2.5 hours via a 240V power source. That is enough for 20 miles at the 84 mph top speed while just running on electric, but of course if you want to lay down a little more pace then the twin-turbo 3.0L V6 will let you reach 167mph and give you a 0-60 of 5.2 seconds. Not bad for a large family car!