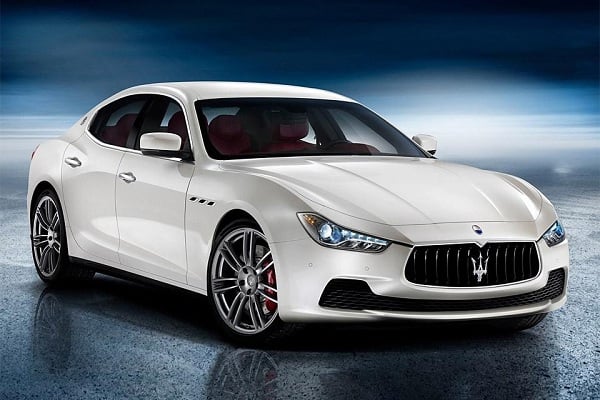 Few automobile brands offer the romanticism of Maserati. The company delivers for car connoisseurs who want big performance, comfortable luxury, space, and Italian passion all rolled into one irresistible body. The upcoming 2014 Maserati Ghibli follows this rich heritage and is shaping up to be yet another stunning addition to the Maserati catalogue.
The

2014 Maserati Ghibli

is a sports saloon that will be pitched against the BMW 5 Series and the E-Class Mercedes-Benz. This elegant and discerningly beautiful car will be a four door family auto that just happens to have a gas or diesel 3.0L turbocharged V6 under the hood.