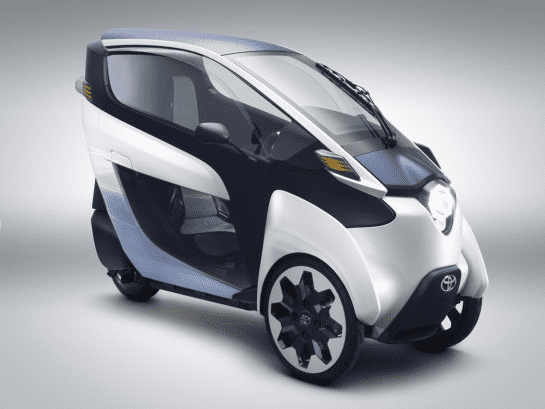 The Geneva Motor Show is in full swing, and as usual we are being treated to the very best in concept designs and upcoming autos that are getting our petrolhead juices flowing. We have stood open mouthed at the Ferrari LaFerrari, but today it is time for something slightly different, in the form of a cute little city car from Toyota.
This quirky little runner is actually called a "Personal Mobility vehicle," and it features just three wheels. Hold on a second, yes we know three wheeled cars tend to be rubbish, but the

Toyota i-Road Concept

has a funky edge to it and boasts a futuristic look. The driver and passenger would sit in a tandem position, but this is not a motorbike as there is a steering wheel and there is no need to.