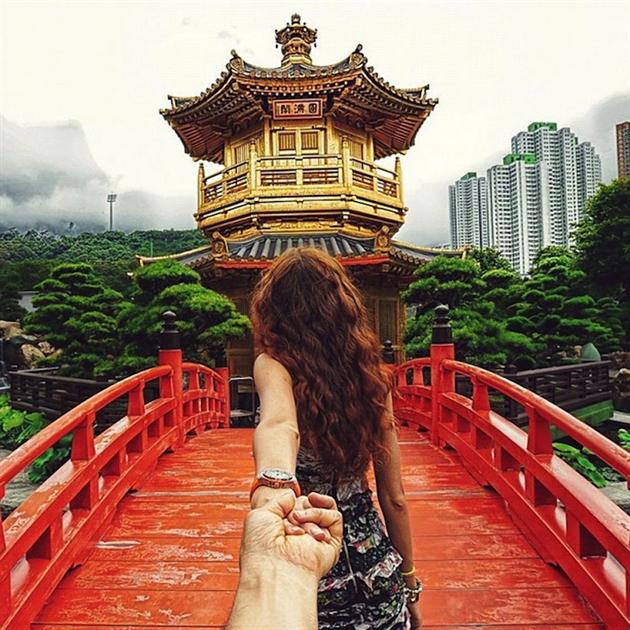 "For me photography is about capturing things other people might miss. It's a way to communicate," says Russian photographer

Murad Osmann

. And he lives to this ethos with his "Follow Me To" series, where he followed his beautiful girlfriend around the world and documented the exotic locations from her perspective. This collection is just as amazing because of the stunning backdrops than it is for the stunning girl in the center.
Take a look and see if you can guess the locations. Just to give you a chance some include London, Rio, Moscow, and many more.