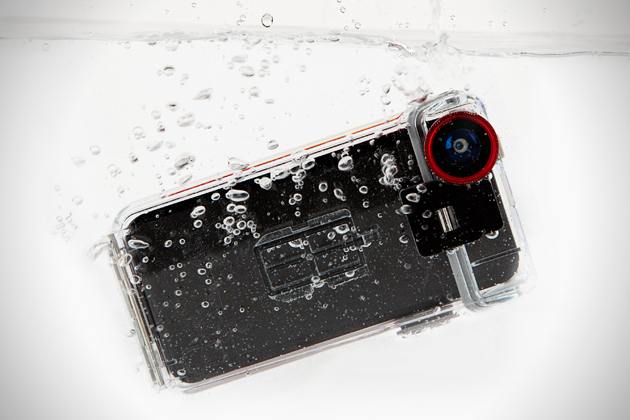 As soon as we seen the words "Adventure Suit" we thought we want one. Unluckily for us, Optrix has yet to make an adventure suit for people, so we took the next best thing instead and grabbed one for our iPhone's. The Optrix iPhone 5 Waterproof Adventure Suit pretty much does what it says on the tin, delivering a fully waterproof (up to depths of 15 feet) and drop proof shell for your beloved smartphone.
Basically, thanks to the

Optrix iPhone 5Waterproof Adventure Suit

($130) you can treat your iPhone 5 like crap and get away with it. Of course, this case is perfect for use outdoors and you will be happy to know that its transparency means that the iPhone's video and photo functions still work through the case. So thanks to this shell you can also say hello to your new waterproof video camera and snapper!