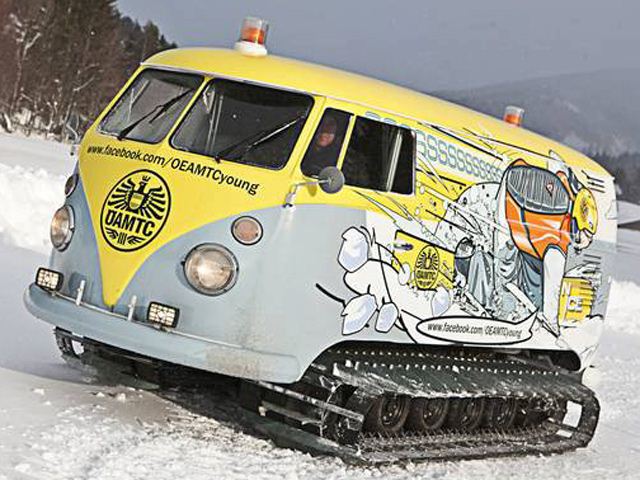 We have seen some cracking VW Campervan custom jobs down the years, and when I went backpacking around Europe as a naïve 19-year old it was to a classic camper I turned. However, this Custom

VW Bus Snowcat Mobile DJ Booth

takes it to a whole new level. Fitted with two caterpillar tracks, this becomes a VW snowcat, oh yeah and it has a DJ booth in its innards that rises up out of the roof and lets you get down to some electronic dance or even Barbara Streisand wherever you are!