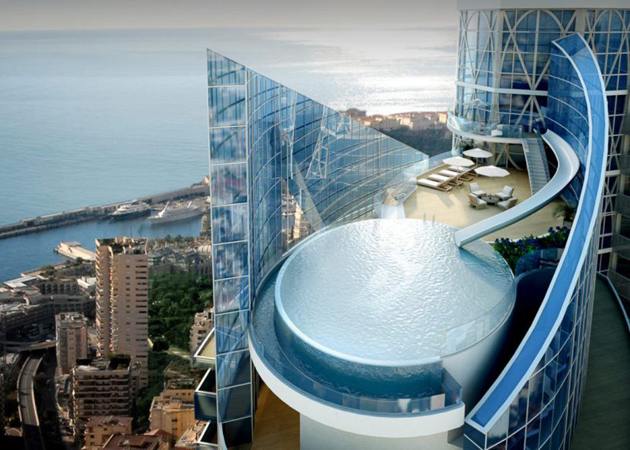 We often check out some pretty luxurious and unattainable places here at Mens Gear, but none have been quite as flamboyant, opulent, and outright expensive as this Monaco Penthouse.
Okay, let's get that cost out of the way because this Monaco Penthouse costs $250 million, so in reality there are probably less than 1000 people on the planet who can truly afford this house. And of course, this is Monaco, where a standard studio apartment sells for near enough one million dollars.
The penthouse will be nestled atop a new building in the enclave that will overlook the glitzy city and harbour. At a massive 33,000 square feet, the home should have plenty of space for even the most demanding of billionaire playboys. The defining feature of this house is that swimming pool that will have you swimming at a height of 49 stories and comes complete with a slide. The Monaco Penthouse is still under construction and will be completed in 2014.