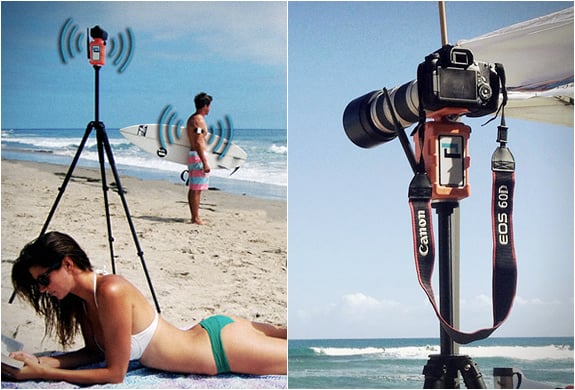 If you have ever tried filming yourself while you catch some waves, then you will know what an ordeal it can be. The only real alternative is to grab a mate or your girlfriend and have them film you, which they will probably not want to do too often. Luckily the

Soloshot Automatic Camera

is on hand to help, and the way in which it automatically films you is a great example of a simple solution to a problem.
The user (you) wears an wrist/armband sensor, the Soloshot ($479) base picks up and tracks the sensor, meaning as you move around the base follows. Any camera that supports a tripod connection works with the Soloshot, so ease of use is maximized with this top product.