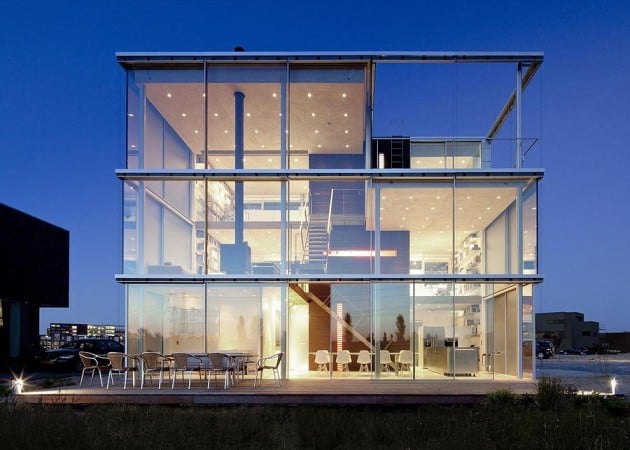 We see a fair few quality pads pass our way here at Men's Gear and we never cease being amazed at what new designs architects can come up with. Take the Rieteiland House by

Hans van Heeswijk Architects

for example; this luxurious house marries nature and modern build qualities in the most dynamic of ways. The house sits on the outskirts of Amsterdam, nestled by the side of an idyllic waterfront; the design remit was to take advantage of the glorious panoramic views afforded by the location.
The result is a generous use of windows, or in fact it is better to call them glass walls, while the exterior walls are clad in aluminum that can be opened and closed to reveal more glass real estate. What that means is the Rieteiland House is flooded with light and the views are to die for. Inside things are modern and clean, further highlighting the use of light and ideal locale.