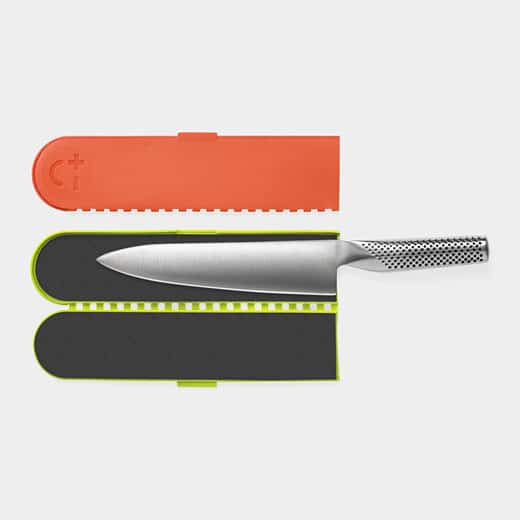 If you have a set of kitchen knives that would be worthy of a samurai warrior then you probably want to avoid getting cut when grabbing your blades from the draw. Hell, even if you have rusty old blades, you still want to avoid the spilled blood. The

Magmate Magnetic Blade Guards

($25) give the perfect perfection to your fingers, wrapping your knives in a plastic shell and cushions to avoid any unnecessary cuts. And as the name suggests, the Magmate Magnetic Blade Guards close neatly at the bottom via a magnetic strip.