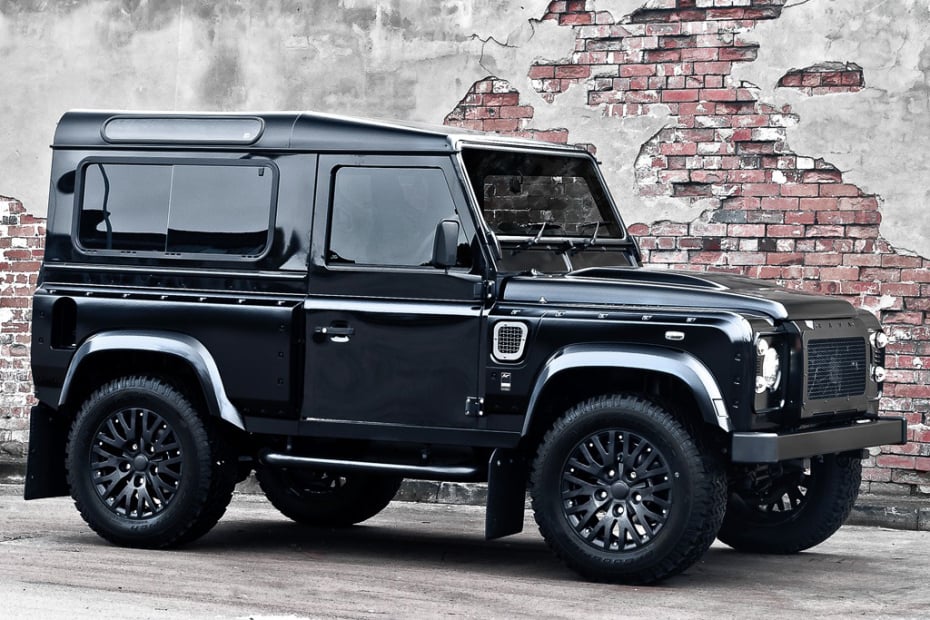 The Land Rover Defender is one of the most iconic automobiles ever made, the British version of Jeep, complete with the rough edges and durability.

Kahn Design

has refitted the Land Rover Defender and has brought a touch of class to this rugged vehicle, giving the interior a splash of Harris Tweed. Opulent luxury is the order of the day thanks to hand-woven virgin wool, and the Harris Tweed interior that boasts the moniker "champagne of fabrics."
The touches of quality in the interior also include a dashboard of piano black wood, machined aluminum pedals, and black quilted leather seats. And do not worry, the exterior has not been ignored, and the reworking includes a wide body kit, vented lights, a stainless steel grill, and 18-inch 1983 Defender alloys.