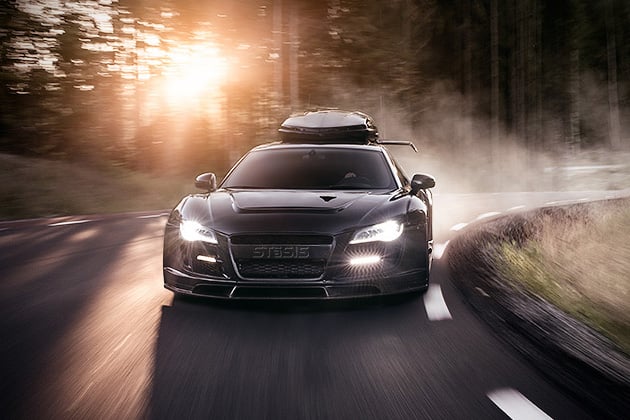 When we saw Jon Olsson's Carbon Fiber Audi R8 Razor GTR we could not help but say Holy Shit! Look at this thing! We are huge fans of Audi's R8 even in its standard form, it is a car that blends supercar looks and performance with everyday usability and matches it with decent value for money.
However,

Jon Olsson's Carbon Fiber Audi R8 Razor GTR

is a completely different animal altogether. Jon Olsson is a professional alpine ski racer who seems to have some talent off the slope as well as on it. Olsson has a reputation as a car lover, and he has a reputation for pimping out his cars. This Audi R8 is his latest creation, a tuned beast that now pumps out 600 horses out of that V10 motor. That muscular body kit means this super car is a real mean looking thing, while the carbon fiber body has been painted 10 times with clear paint to ensure it can be driven in extreme weather.