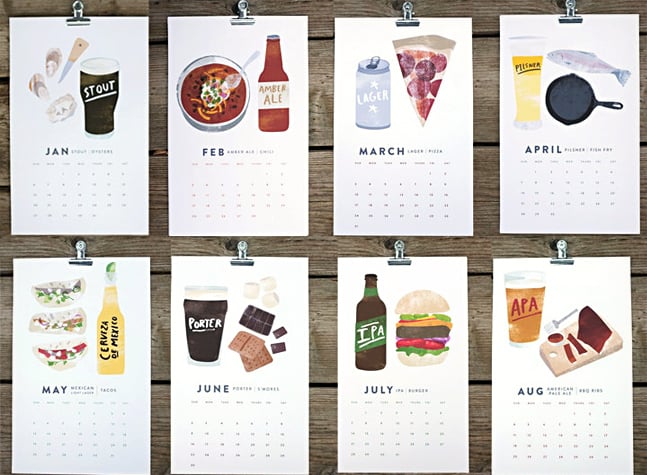 Beer is the ultimate beverage simply because it is so versatile. With beer you can refresh yourself on a warm summer's day with a homemade burger. With beer you can settle down in front of the TV with some chips and pizza for a football game. With beer you can add some lime and wash down your tacos. With beer you can…. Well you get the picture.
If you are looking for some inspiration in your beer drinking then the

2013 Beer/Food Calendar

($24) is for you. Maybe you need to know what beer goes with what food, and this calendar can help you out, as well as offer an interesting design piece for your kitchen. So inspire your food, and inspire your beer drinking, and while you're at it you will never forget what day it is!