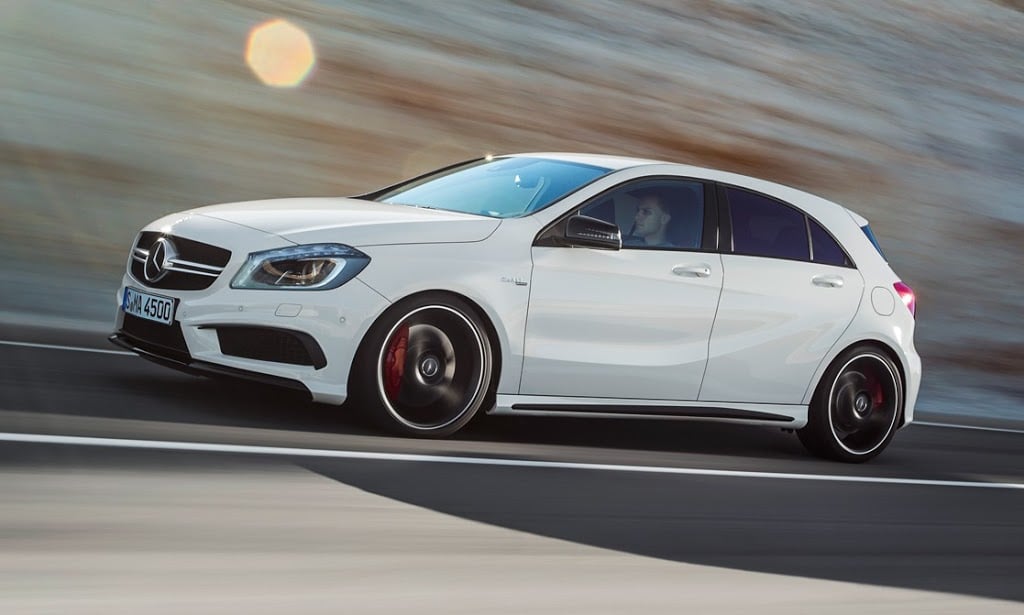 Super-minis are very cool cars, and when we think of the Renault Cleo Sport or the Fiat 500 Abarth we can't help but think of superfast go-kart like cars that offer plenty of fun for a moderate price. However, when Mercedes-Benz gets in on the party we know we are in for a real treat, and the

2014 Mercedes-Benz A45 AMG

is a stunning car that promises to be the ultimate super-mini experience.
The good looking A45 gets the AMG treatment, meaning it has been given a muscular makeover and had some raw power put under the hood. The result is a hatchback family car that will deliver sports car performance thanks to AMG's 2.0-liter turbocharged I4 that hits 360 horsepower and offers 332 lb-ft of torque. The sheer pace of the car will astound you, and you will get from 0-60 in just 4.5 seconds, while the all-wheel drive will ensure that you hug the road around every bend.