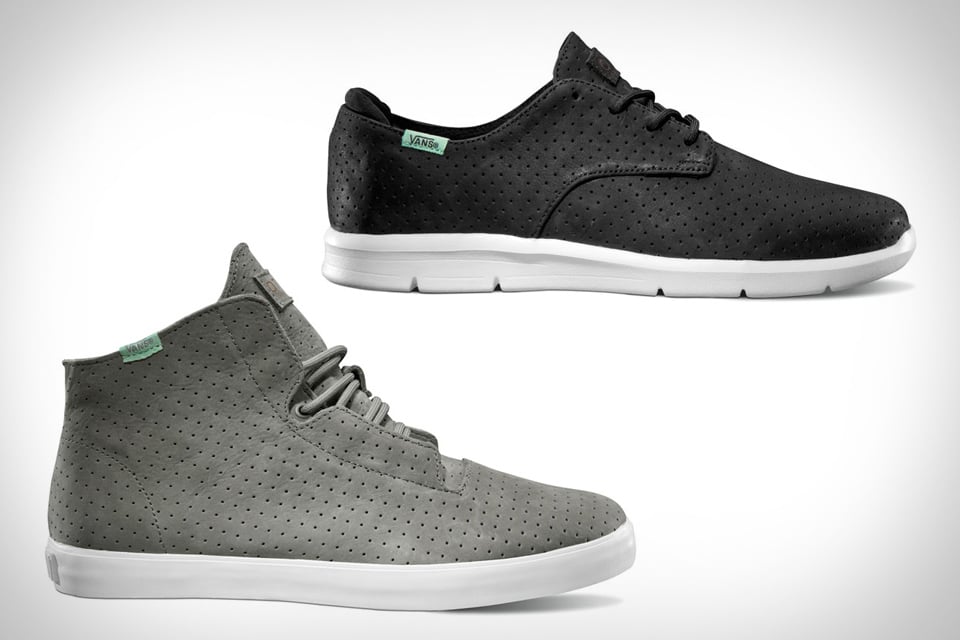 Vans sneakers scream "street"; they deliver high on youthful exuberance whether you are a teenager at the skate park or an adult at the bar. The new

Vans OTW Perf Sneakers

($80-$90) are perfect for tackling the day to day rigours of life, but we actually think they would make a great dress sneaker too. Of course, the main design feature is the perforated upper, and the one tone colour scheme with white sole looks understated. With mint colored hangtags, and a choice between single tone laces, or mint, the Vans OTW's look the part, and they are available in four silhouettes, so anybody's style needs can be met.
Streetwear brands at factory direct prices. Save on Vans, DC, Volcom, Matrix, Circa, Burton!!!
ProBoardShop.com