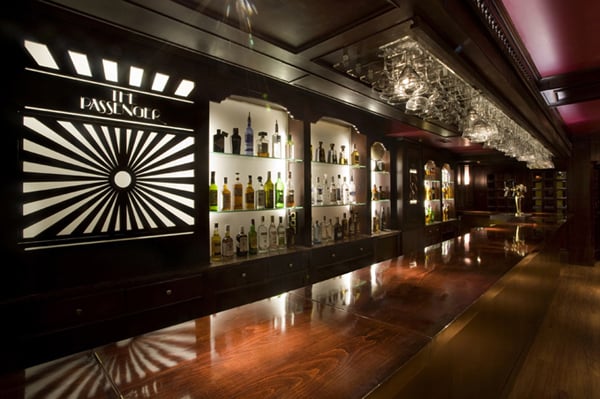 If you yearn for the days when the rich elite traversed the globe in elegant train carriages complete with wood panel walls, the smell of cigars in the air, and comfy brown leather seats then you should check out the Passenger Bar in Madrid. Okay, the Passenger Car cannot help you with the smell of cigars, but it can deliver the opulent surroundings of old school train carriages, and you can even watch the world pass you by as you move.
Not that you will be moving, the Passenger Car is actually a café/restaurant that is decked out like first class on something like the Orient Express. The twist is that there are video panels on the walls featuring exotic rail journeys from around the world. The videos were created by Video Artist

Franger

and feature real scenes that he captured; the overall effect gives patrons the experience of actually being on a train, minus the rattling of the rails of course.