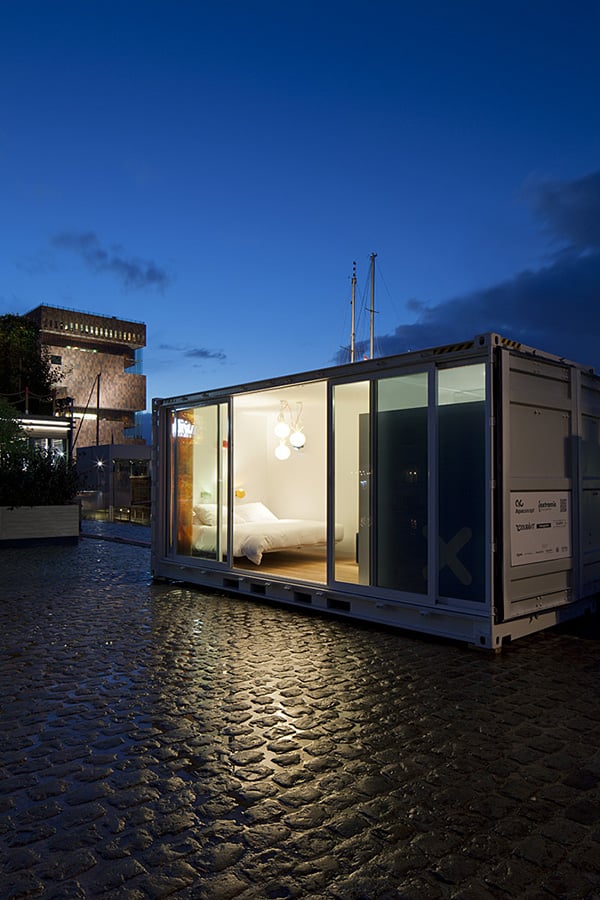 While the idea of sleeping in a shipping container on your next vacation may not seem too appealing, that is because you haven't seen

the Sleeping Around Shipping Container Hotel

. This unique concept comprises 6 shipping containers, 4 of which are suites that include a luxurious double bed, a clean and classy bathroom, and an attention to detail not seen in many bricks and mortar establishments. Located in the city of Antwerp, Belgium, this hotel is rarely in the same place twice.
The owner moves the hotel around the city, but do not worry, you will not be waking up in an industrial estate somewhere. Antwerp is an up and coming global city, and the owner chooses only the most scenic of locations.