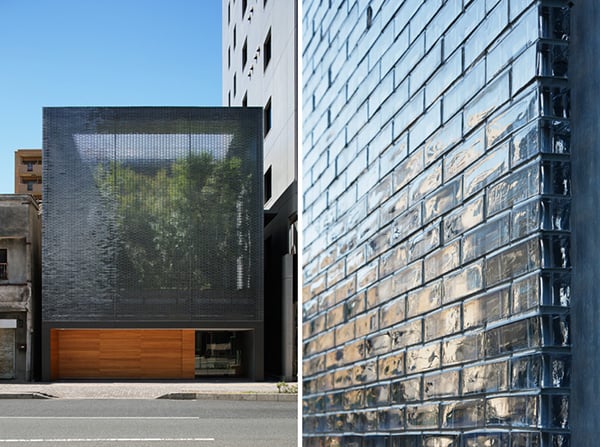 In the vibrant Japanese city of Hiroshima, the Optical Glass House sits like a shining mirror of light that reflects the city's bright future. Built by Hiroshi Nakamura and NAP, the Glass House was created to provide a sanctuary in the heart of a bustling city, but also to bring compatibility with the environment.
The solution was to build the house with glass walls comprised of individual clear glass bricks, each made to customized specifications. The result is remarkable, not only is there a flood of light from the sunlight, moonlight, and even the city, but the glass acts as a perfect soundproofing system, isolating the occupants from the hustle and bustle of the city outside.
By the way, if you were worrying about privacy, the glass is actually one way, meaning those on the outside cannot see in, letting you retain your modesty. In terms of urban living blending the elements to the scape of a city, we have to say the Optical Glass House takes some beating.