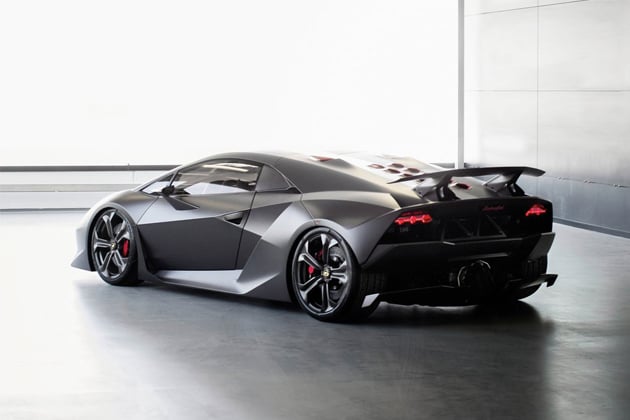 Let's be clear about this. I want a Lamborghini, and I have wanted one ever since a poster of a Countach adorned my bedroom wall. Of course you want a Lamborghini too, and when you see the 
Lamborghini 
Sesto Elemento Concept, you will take your man crush for the Italian supercar brand to the next level.
Created to celebrate the company's 50th anniversary, the Sesto Elemento is simply stunning in every way; but before we get into the technical stuff, we should probably talk about those looks. Of course, Lamborghini has never shied away from bold designs, and the Sesto Elemento is testament to that. Looking like a cross between the Batmobile and a stealth fighter; this car is imposing, menacing, but also gorgeous.
However, no sexy Lamborghini is complete unless it can pound the road into submission with raw speed and smooth handling, so what does the Sesto Elemento pack under the hood? Well, a 570 horsepower engine should be good for a start, while the ultra-weight carbon fiber body will be see a 0-60 time in the low 2 seconds.
Lamborghini has not slated a production date for the Sesto Elemento, which of course makes us all kinds of sad. Do not get too down though as the brand has a habit of putting concepts on the road, so we expect to see this car in the future, although it could be minus some of the finer details.