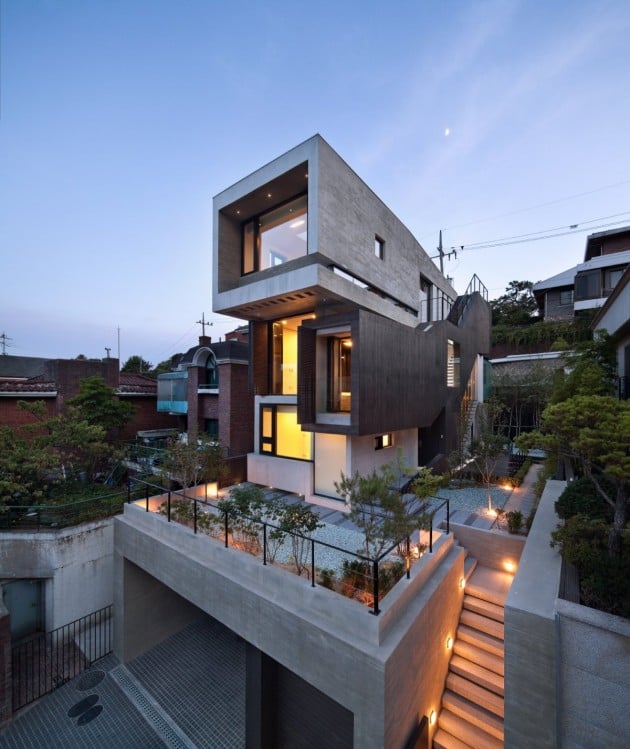 The H-House by Korean based design group

bang by min

shows exactly how to create a modern and contemporary home without purging a traditional neighborhood of its character. Located in the village of Seongbuk-dong in South Korea, the H-House was designed by architect Sae Min Oh, who along the way faced some challenges. Firstly, as you can see in the photographs, the H-House is raised at the back compared to the front; this is because Min Oh faced the design nightmare of building on a slope, albeit with a gradient of 8mm.
The next problem the architect faced was the demands of the client. His remit was to create a home that 3 generations of a family could live in, each having their own space, but not segregated from the rest. The result is a house that uses open spaces to create individual areas for the generations, but also keeps a sense of communal living.