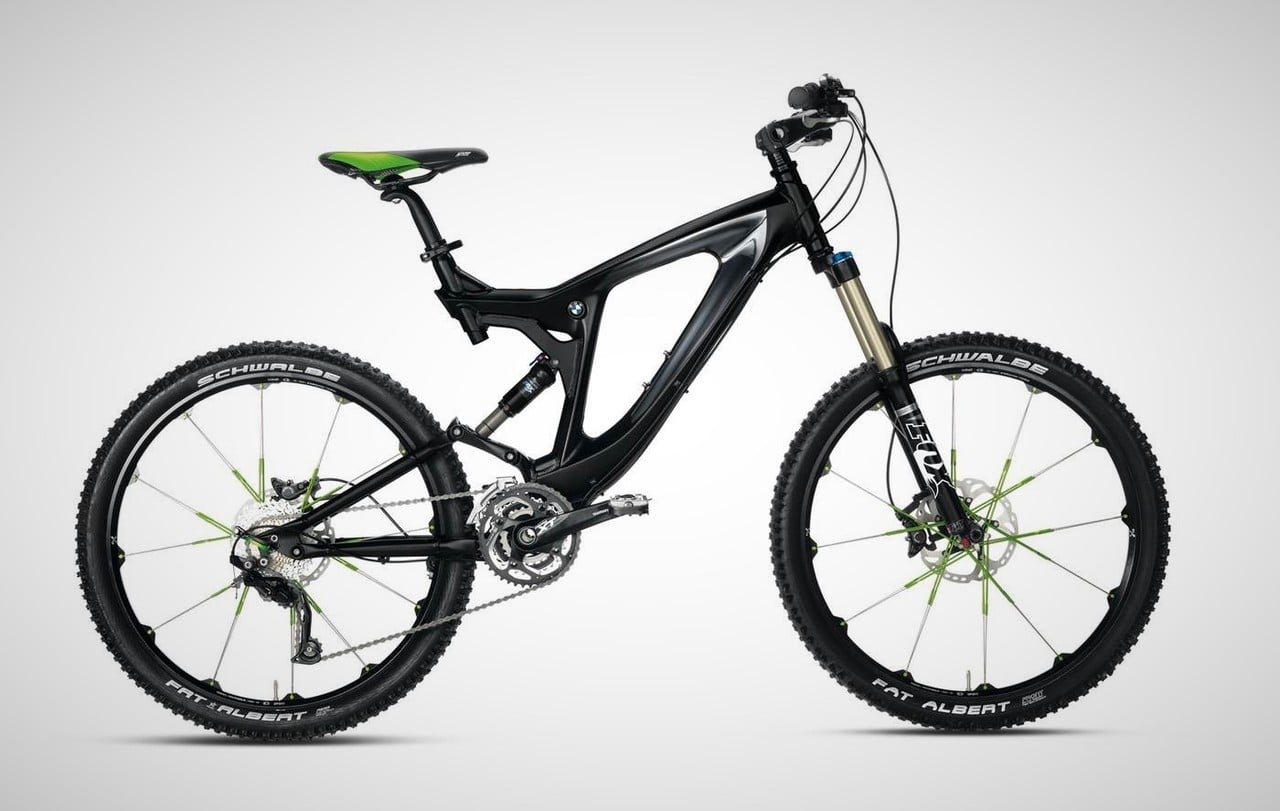 We all know that BMWs look great with roof racks, for some its only a decorative piece, for others they are extreme outdoor enthusiast that love to use there roof rack for snowboarding,rafting,camping,and biking. All you outdoor junkies this is for you, so you already drive a BMW why not have a sleek BMW mountain bike to go with it. The new 

BMW MOUNTAIN BIKE ENDURO

is great its light weight, has a new mat black paint and redesigned frame BMW says you will have just as much fun going uphill as you'll enjoy downhilling.