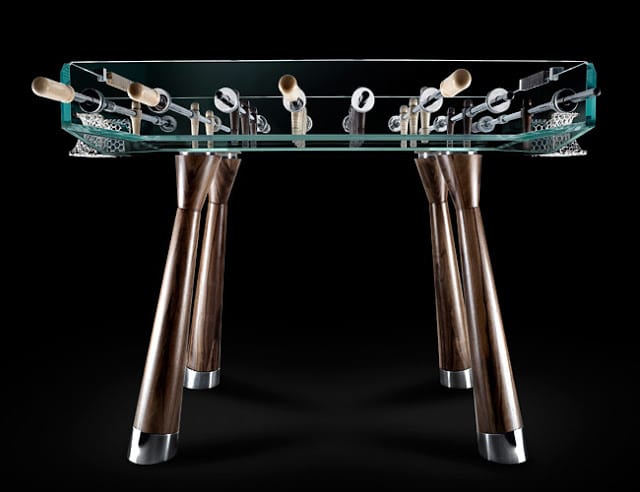 So your man cave is now out fitted with an entertainment systems,homemade bar, and posters of your favorite sports team. only one item is missing a Foosball table! you can go to your local Walmart and pick one up for 150 bucks or you can settle on this the
Teckell Luxury Foosball Table
created buy an Italian designer using the finest materials in the world, the glass is made from low iron crystals that give a diamond like feel, the legs are made from wood gold or aluminum.
There are four table in the collection to choice from The Crisrallion, Contropiede, Angolo, and Intervallo. All of the tables are great and with a price tag of ($10,000)
Mark cuban
and friends can have a great time with one of these, but as far as you and me we can keep on hoping and dreaming.